Don't be fooled by the word "general." Administrative and general office skills are essential for almost every workplace. Looking at the below list of skills, it's easy to see how helpful knowing them can be:
Answering Telephones, Taking Messages, and Transferring Calls
Scheduling Appointments and Updating Event Calendars
Arranging Staff Meetings
Handling Incoming and Outgoing Mail and Faxes
Preparing Memos, Invoices, or Other Reports
Editing Documents
Maintaining Databases and Filing Systems—Whether Electronic or Paper
Performing Basic Bookkeeping
Having such valuable knowledge could mean better chances of finding a job. And showing that you committed to learning them at a career school can help you stand out in the job search.
General Office Skills Can Lead To An Extraordinary Career
Having a good grasp of general office skills can qualify you for many specific types of jobs. As we said earlier, every workplace needs someone to do administrative tasks. Studying general office skills can qualify you for the following careers:
Office Assistant
Data Entry Processor
Accounts Payable Clerk
Front Office Coordinator
Call Center Associate
Law Offices
Administrative Assistant
Accounts Receivable Clerk
Payroll Clerk
Customer Service Representative
Keep these kinds of titles in mind once you start looking for a job, but remember there could be even more! You could have so many options!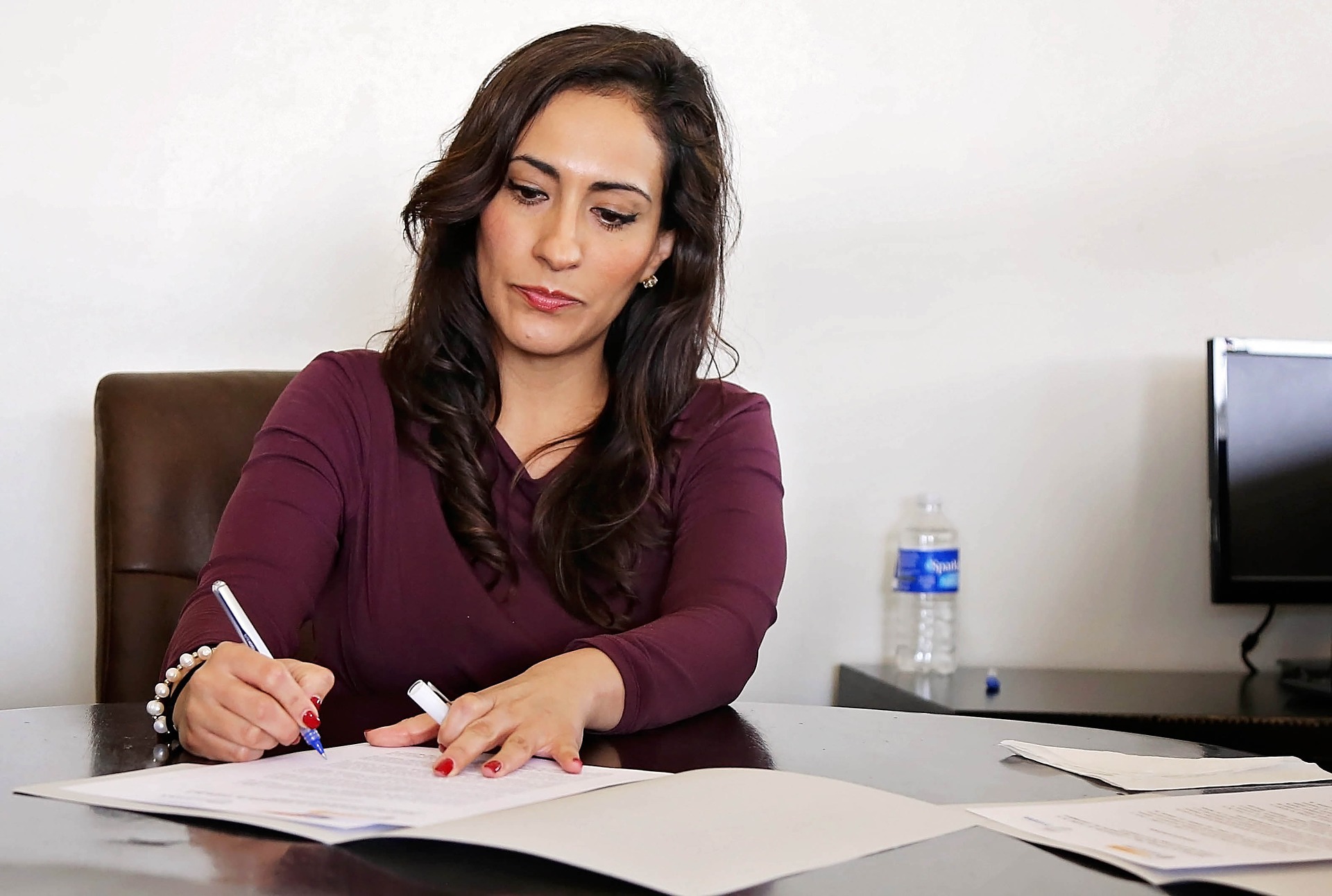 Perks Of An Office Job
We know that making a big life change can be scary. It helps to think of the benefits and perks of learning new skills and switching careers. Here are just a few things to keep in mind when you feel nervous about making the shift.
A Regular Schedule: Working 9 to 5 has its benefits. It's easier to live your life with a regular, predictable schedule. Ditch the unpredictable and constantly changing retail or restaurant life. Your evenings and weekends will likely be free, and you might even have paid vacation and sick leave!
Comfortable Environment: Working in an office is high on the list of real, grown-up jobs—and for good reasons! Are you sick of being on your feet? General office skills can help land you a desk job in a climate-controlled environment. Your feet will thank you!
Room To Grow: Feeling stuck as a sales associate or a server can feel like a dead-end job. In an office, you're more likely to have more opportunity to learn and progress in your career. As you progress in your career, there might be opportunities. You can learn more about the business you're in or qualify for more certifications. Your future is what you make of it!
Pay And Benefits: While not guaranteed, working in an office can often come with higher pay and benefits. You're also more likely to have a salary, rather than an hourly wage. Working a full-time schedule can also come with benefits such as health insurance and paid leave. Decide what your priorities are and keep them in mind while you're job searching!
The General Office Skills Program at Southwest Schools
Ready to change your life? Look into the General Office Skills program at Southwest Schools. The classes include everything from keyboarding to business communication. The program also covers job readiness. That's so you can learn how to find employment by interviewing and preparing résumés.
Southwest Schools is a career school, so we're focused on preparing you for a new, rewarding career. To learn more, plan a visit to one of our campuses in San Antonio. You can also call one of our caring admissions staff at (830) 626-7007. Ask us all your questions and get more information—this is a big decision! We can't wait to meet you and talk about how general office skills can help give you an extraordinary future!