Get the Skills to Become an Office or Administrative Assistant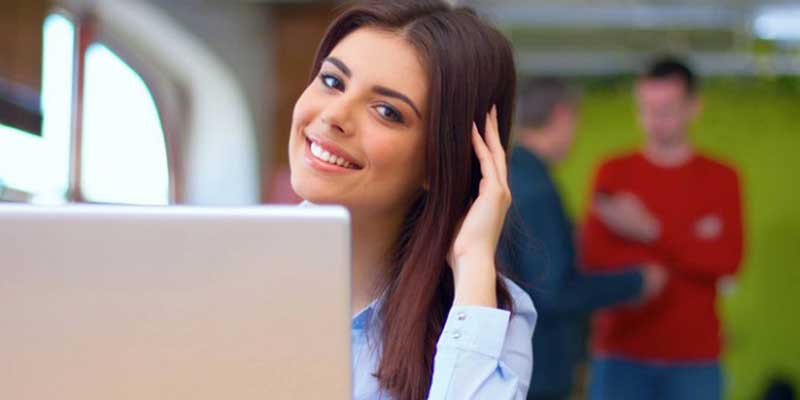 6 Month* General Office Skills Career Training in San Antonio, TX
An individual who has obtained General Office Skills can work in many different types of environments typically as an Office Assistant or Administrative Assistant. Office Assistants, sometimes called Administrative Assistants or Receptionists, carry out everyday clerical and administrative tasks. They are among an organization's most important employees, keeping everything running smoothly behind the scenes.
The best way to see if Southwest Schools is the right fit for you is to come and tour the school. You can tour our facilities and meet with students and instructors. Schedule a tour now or Get more info.
Becoming a Professional Office or Administrative Assistant
At SWS, we want you to make the most informed decision before you take the next step with us. Our faculty and experienced teaching staff care about your success, so it's important for us that you understand how General Office Skills classes will benefit your future!
Someone who attends the SWS General Office Skills classes will come away with the ability to handle all of these responsibilities and more and be a more attractive candidate for job openings relating to general office work.
Thank you Southwest! That phone call that I made was the best thing that I have done in a long time. It has changed my life and allowed me to pursue a rewarding career.
This fun, online quiz takes 3-minutes to complete and you'll get a personalized report. Identify your strengths and social style plus the training and positions you're best suited for. Get Your Career Training Readiness score now.
Job Opportunities
Office Assistant
Data Entry Processor
Accounts Payable Clerk
Front Office Coordinator
Call Center Associate
Law Offices
Administrative Assistant
Accounts Receivable Clerk
Payroll Clerk
Customer Service Representative
Civil Service Positions
Bank and Credit Union Positions
How Much Can Someone With General Office Skills Make?
The most recent salary information for secretaries and administrative assistants comes from the 2021 Bureau of Labor Statistics. The median annual wage for secretaries and administrative assistants was $39,680 in May 2021**. The median wage is the wage at which half the workers in an occupation earned more than that amount and half earned less. The lowest 10 percent earned less than $28,920, and the highest 10 percent earned more than $63,100**.
How Long Does It Take To Obtain General Office Skills At SWS?
At SWS, we know your time is valuable. That's why we take pride in our ability to provide small class sizes so that students get personal teacher attention. This allows us to help you get through the General Office Skills classes in a timely manner.
For Day Classes, the General Office Skills program takes just under 6 Months* to complete.
For Night Classes, the General Office Skills program takes just under 9 Months* to complete.
For Weekend Classes, the General Office Skills program takes just under 9 Months* to complete.
Is a Rewarding Career as an Office or Administrative Assistant Right For You? Get More Info…
If you're interested in learning more about careers in Office or Administrative Assisting and exploring whether Southwest Schools is right for you, fill out the form on this page to receive more information.
For immediate questions, call 210-921-0951.
*Program length when completed in normal time.
**Bureau of Labor Statistics, U.S. Department of Labor, Occupational Outlook Handbook, Secretaries and Administrative Assistants, on the Internet at https://www.bls.gov/ooh/office-and-administrative-support/secretaries-and-administrative-assistants.htm (visited June 12, 2023).