Get the Skills to Become a Clinical/Medical Assistant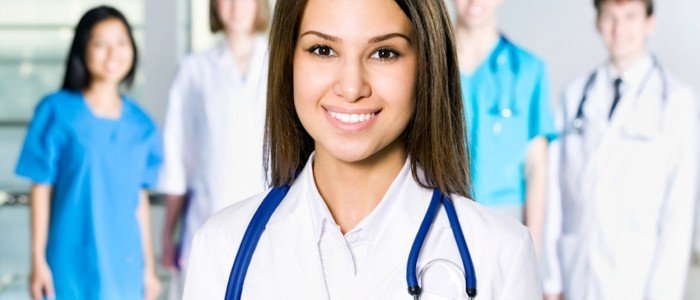 8 Month* Clinical/Medical Assistant Career Training in San Antonio, TX
Clinical/Medical Assistants often act as the bridge between patients and doctors and/or nurses. They are the doctors' sales representatives, providing their patients with the highest quality of customer service and patient care. Clinical/Medical Assistants assist doctors with diagnostic and therapeutic procedures as well as provide patient education so patients will comply with doctors' instructions.
Working alongside doctors and other healthcare professionals, Clinical/Medical Assistant experience utmost job satisfaction by knowing that they make a difference in the lives of their patients by promoting a healthy lifestyle and maintaining their doctor visits regularly.
The best way to see if Southwest Schools is the right fit for you is to come and tour the school. You can tour our facilities and meet with students and instructors. Schedule a tour now or Get more info.
Becoming a Qualified Clinical/Medical Assistant
At SWS, we want you to make the most informed decision before you take the next step with us. Our faculty and experienced teaching staff care about your success, so it's important for us that you understand how Clinical/Medical Assistant School will benefit your future!
My life has changed now that I am working as a Certified Medical Assistant
This fun, online quiz takes 3-minutes to complete and you'll get a personalized report. Identify your strengths and social style plus the training and positions you're best suited for. Get Your Career Training Readiness score now.
Job Opportunities
Medical Assistant
Lab Assistant
Primary Care Provider
Phlebotomist
MHMR Aide
Medical Secretary
Medical Transcriber
Home Health Aide
Medical Records Clerk
Insurance Clerk
Safety Medic
Dialysis Tech
Veterinarian Assistant
EKG Monitor Tech
Unit Clerk
Plasma Tech 1
Medical Billing/Collections
Medication Aide
Medical Receptionist
Component Processor
Central Supply Clerk
Plasma Technician
Chiropractic Assistant
Training Specialist
Patient Care Clerk
Paramedical Examiner
Admitting Clerk
Laboratory Aide
First Aid Instructor
How Much Can Clinical/Medical Assistants Make?
The most recent salary information comes from the 2021 Bureau of Labor Statistics. The median annual wage for clinical/medical assistants was $37,190 in May 2021**. The median wage is the wage at which half the workers in an occupation earned more than that amount and half earned less. The lowest 10 percent earned less than $29,070, and the highest 10 percent earned more than $48,170**.
How Long Does It Take To Become A Clinical/Medical Assistant At SWS?
At SWS, we know your time is valuable. That's why we take pride in our ability to provide small class sizes so that students get personal teacher attention. This allows us to help you get through the clinical/medical assistant classes in a timely manner.
For Day Classes, the Clinical/Medical Assistant program takes just under 8 Months* to complete.
For Night Classes, the Clinical/Medical Assistant program takes just under 12 Months* to complete.
For Weekend Classes, the Clinical/Medical Assistant program takes just under 12 Months* to complete.
Is a Rewarding Career as a Clinical/Medical Assistant Right For You? Get More Info…
If you're interested in learning more about careers in Clinical/Medical Assisting and exploring whether Southwest Schools is right for you, fill out the form on this page to receive more information.
For immediate questions, call 210-921-0951.
*Program length when completed in normal time.
**Bureau of Labor Statistics, U.S. Department of Labor, Occupational Outlook Handbook, Medical Assistants, on the Internet at https://www.bls.gov/ooh/healthcare/medical-assistants.htm (visited June 12, 2023).