How Pharm Tech Training in San Antonio Could Change Your Life
It's a new year! It's a great time to choose a fresh start for a new career. Venturing into pharmacy technician training could be just the thing for you. Pharmacy techs play a vital role in healthcare, working side-by-side with pharmacists to provide patient care. Not only is this type of program flexible and affordable, but it can also help jumpstart important progress toward your future ambitions. Southwest School of Business & Technical Careers helps students succeed in pharmacy tech training. If you are considering pharm tech training in San Antonio, find out how our program could change your life!
Why is Now a Great Time to Start Your Training?
The new year represents a fresh start and a new beginning. And this can be motivating for individuals looking to begin a new career! Students can start the year with a structured schedule and interesting course material as they pursue their new careers. Is completing pharm tech training one of your New Year's resolutions? SWS can help you check this resolution off your list. 
In 2021, nearly 450,000 pharmacy technicians were employed in the United States, with a median pay of $36,740 annually. Pharmacy technicians work closely with pharmacists, doctors, and nurses. The major responsibilities of these techs include preparing, packaging, and filling prescriptions for patients while tracking inventory. Pharm techs can work in retail store pharmacies, nursing homes, and assisted living facilities. If they work in a hospital setting, they may specialize in critical care, pediatrics, and more.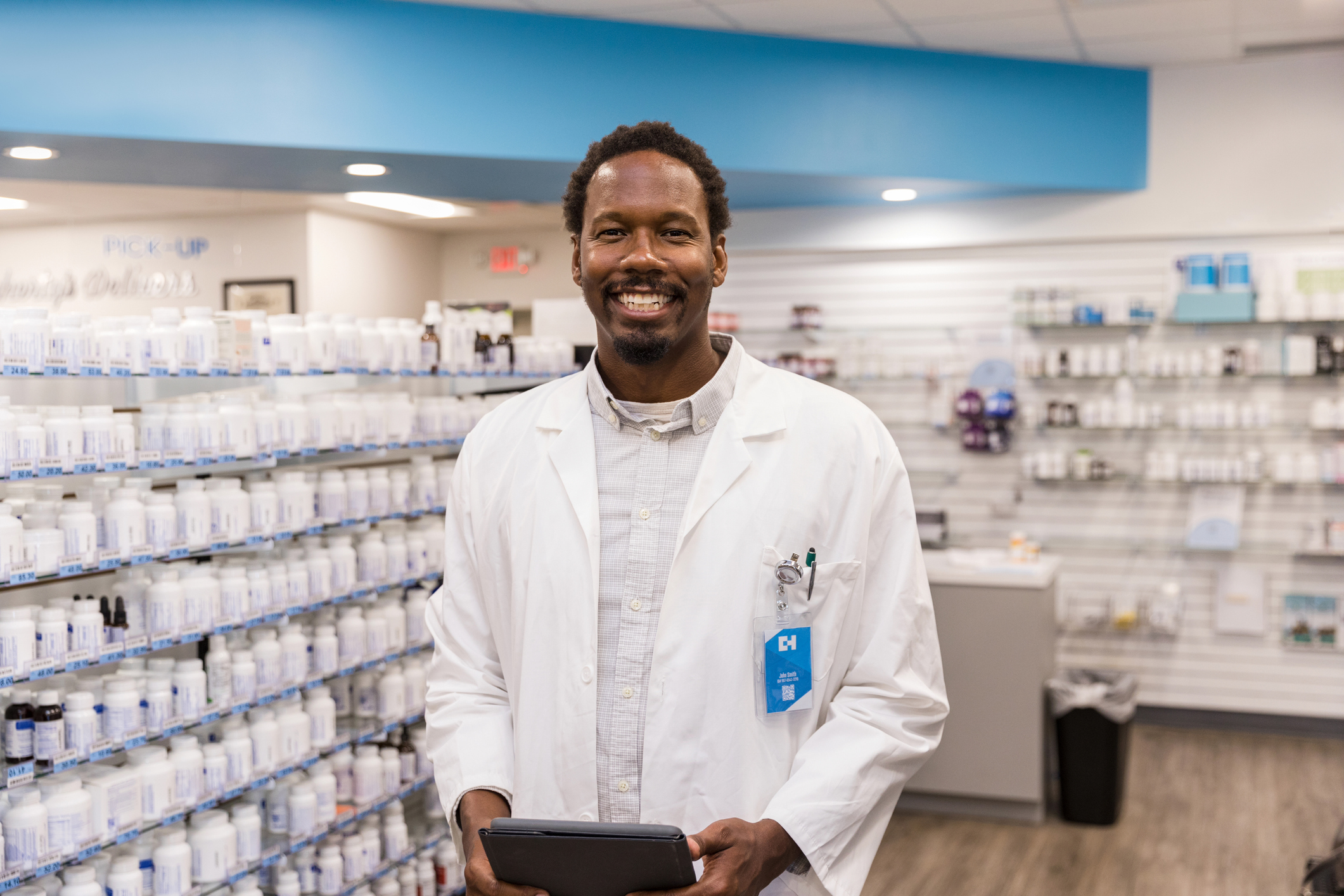 What Skills Do You Need to Become a Pharm Tech in San Antonio?
Do you believe the role of a pharmacy technician could be right for you? To become a pharmacy technician, you should have the following skills under your belt.
Attention to detail.

To avoid potentially harmful errors, pharmacy techs must be meticulous when measuring and mixing medications. This skill is also necessary when reading prescriptions and entering patient information into computer systems.

Organizational skills.

Pharmacy technicians must keep track of medications, supplies, and patient information. The ability to efficiently manage their workload is a must!

Communication skills.

Pharmacy technicians must be able to communicate effectively with patients, pharmacists, and other healthcare professionals.

Mathematics.

Pharmacy technicians regularly calculate dosages and measure medications accurately. Math skills are fundemental to perform their duties.

Computer skills.

Pharmacy technicians must be proficient in computer programs used in pharmacies, such as electronic medical records and prescription databases.

Customer service.

Pharmacy technicians must be able to handle customer inquiries and complaints professionally, patiently, and empathetically.

Physical dexterity.

Pharmacy technicians may need to reach, lift, and move packages of medications and supplies. This skill is also necessary when using a computer keyboard and calculator.

Knowledge of medical terminology and pharmacology.

Pharmacy technicians must have a basic understanding of medical terminology and the names, uses, and effects of various medications.
Develop Your Skills at SWS
At SWS, we are dedicated to helping students develop the skills needed to perform the duties of a pharmacy technician. To begin developing these skills, there's no better time to start pharm tech training school in San Antonio! SWS can help students develop confidence in these skill sets in as little as 33 weeks. 
Students can their required classes Monday through Thursday, with additional weekend classes available for students who choose a night class. An additional five-week externship is also required for completion, as well as a minimum of a 70% GPA.
Our pharm tech curriculum in San Antonio covers courses including:
Office Procedures

Introduction to Pharmacy & Pharmacology

Nervous System, Drugs, Dose Forms & Routes of Drug Administration

Chemotherapy & Nutrition

And more
As a pharmacy technician, you can take pride in your contributions to the healthcare field. And, you can know you are making a difference in people's lives. You can ensure patients receive the right medications and dosages, making a positive impact on their health and well-being. Are ready to change your life and the lives of those around you? SWS is ready to help you take the first step toward a new career.
Start Pharm Tech Training School in San Antonio
Are you looking to start an exciting and rewarding career this new year? Southwest School of Business & Technical Careers would love to share more about our pharm tech training program in San Antonio. Give us a call at 210-921-0951 to speak with a member of our faculty or send us a message online. We look forward to helping you find the exceptional educational opportunities you need to excel as a pharmacy technician.