Pharmacy Tech Training Is Likely Faster Than You Think!
Are you inspired by healthcare professionals? When you think about how much of an impact they have on communities, it's inspiring. For example, many people depend on prescriptions to lead healthier, longer lives. It's something you may have seen in your own life. If you've ever had surgery, or if a loved one has needed medications to treat ongoing health issues—you know just how much of a difference they can make. Would you like to become a part of this life-saving industry? With Southwest Schools' pharmacy technician classes in San Antonio, you can! Our Pharmacy Technician program trains tomorrow's healthcare professionals with the skills they need to succeed. And the best part is that you could likely complete this program much faster than you think. Learn more about our pharmacy technician classes in San Antonio to see how you could embark on a new career in healthcare.
Prepare With Training That Goes the Extra Mile
Pharmacy technicians essentially act as the bridge between patients and pharmacists. And our program can equip you with the skills, knowledge, and experience to stand out. Students learn how to perform several important roles, including:
Assisting pharmacists in a drugstore or hospital setting.
Welcoming patients and customers as they come to receive their prescriptions.
Counting tablets and measuring amounts of other medication for prescriptions.
Preparing and administering prescriptions as instructed by a physician or pharmacist.
Packaging and labeling prescriptions.
Accepting payment for prescriptions and processing insurance claims.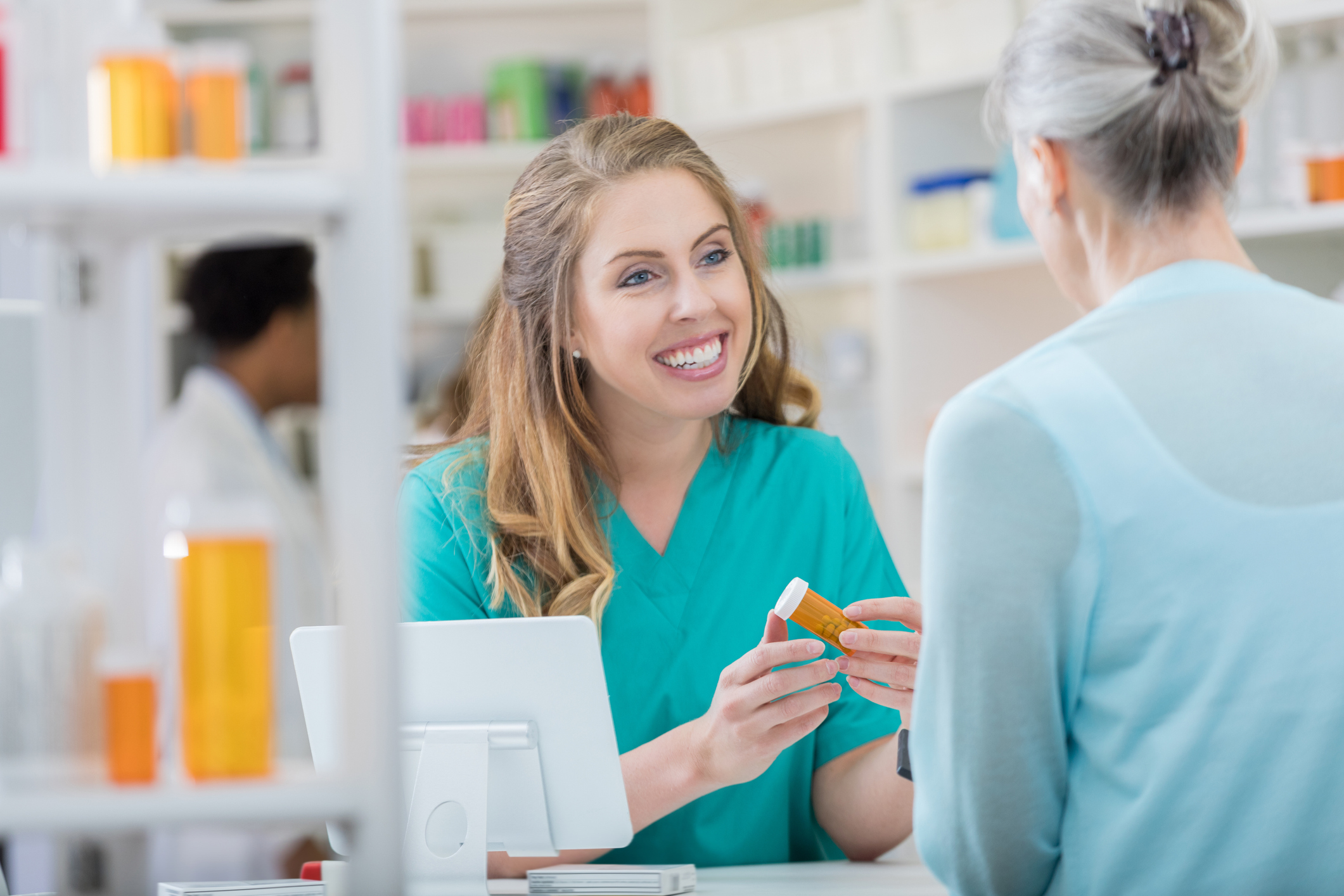 Additionally, our accredited pharmacy technician program in San Antonio goes even further to give you an advantage. Externships give students real-world, supervised experience in a facility similar to one they might work in after graduation. And, while some unaccredited programs may only provide a 40-hour externship, our program provides a full 125-hour externship experience. This provides you with more than three times the real-world training of other programs. And it can also help you stand out when it's time to apply for a job.
You Could Complete the Program in Only Eight Months!
Did you know you could complete our Pharmacy Technician program in as little as eight months? It's true! For day classes, you could finish your training in mere months. And, because we understand that everyone's needs and responsibilities are different, we offer additional options. Both night classes and weekend classes take just under 12 months to complete.
Ready to Start Your Pharmacy Technician Classes in San Antonio?
If you are ready to become a pharmacy technician in San Antonio, you've come to the right place. Let our experienced instructors guide you on the path toward a fulfilling new career in healthcare. Call 210-921-0951 or contact us online to learn more about our career training programs. We can't wait to see how far you'll go!