What Could Pharmacy Technician Training Offer for You?
When you consider the progress modern medicine has made, it's incredible to think of the impact it has had on communities. So many people who suffer from life-threatening conditions have received a second chance thanks to pharmaceuticals. If you know someone who relies on these medicines, you know how much of an impact they can make. And, if you've been searching for a career that lets you make a difference, it's time to discover what pharm tech training in San Antonio could do for you. Learn how Southwest Schools (SWS) helps students get the training they need to become pharmacy technicians.
Training That Makes the Difference
When you want a career that has meaning, training to become a pharmacy technician could be the right choice. At SWS, our pharmacy technician training program prepares students to become reliable professionals in the field. Because many people depend on pharmaceuticals to live richer, healthier lives, you want to be sure that you are up to the task. SWS trains students to carry out these duties efficiently and effectively. This includes gaining competencies in several important skills, including:
Assisting pharmacists in a drugstore or hospital setting.
Customer interactions.
Medication measuring.
Prescription preparation and administration.
Processing insurance claims.
And more!
Learning these skills can help students stand out to potential employers when they are ready to embark on a new career. So, when you're ready to begin a new career in healthcare, explore the benefits of SWS' pharm tech training program in San Antonio for yourself.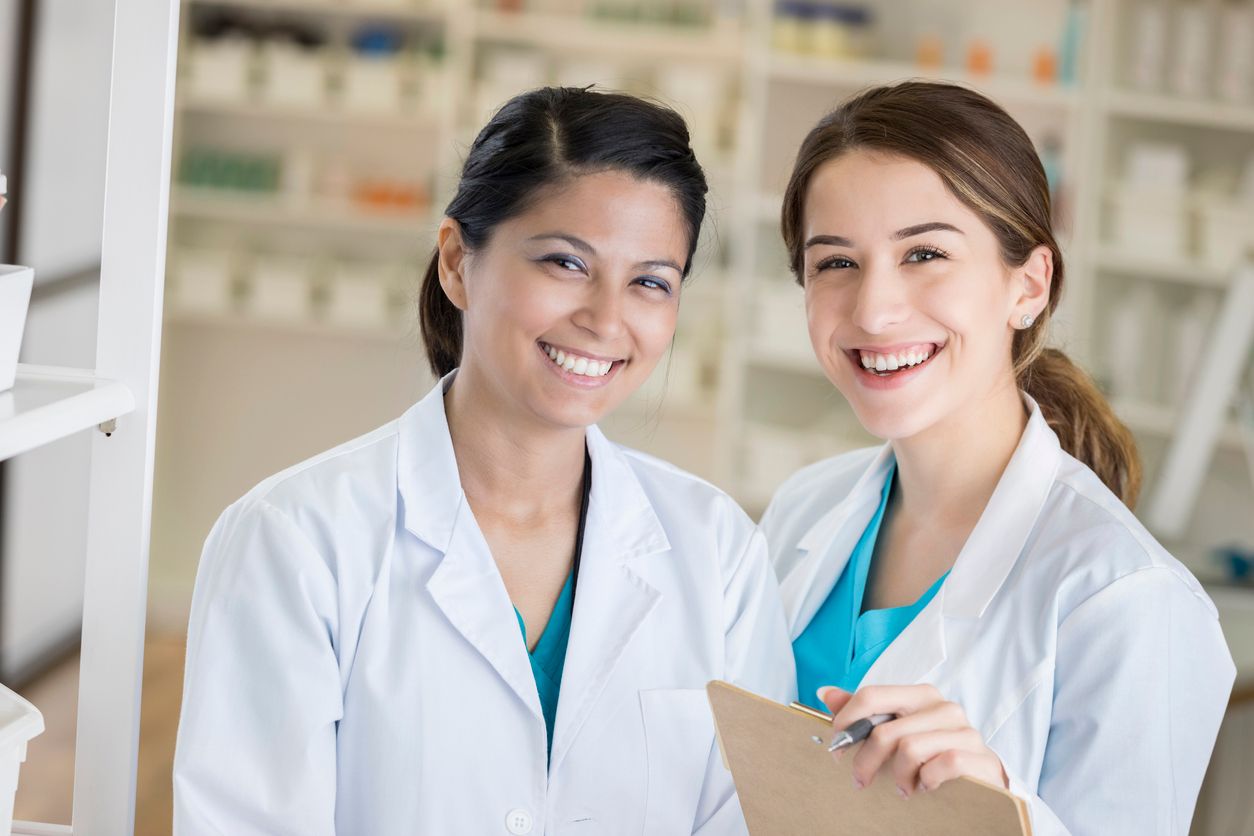 Flexibility
While you may be ready to embark on a new career as a pharmacy technician, your schedule could add an extra obstacle in your way. Many people still need to work through schools to make sure the bills get paid on time. Others may also have to care for children and family members, which can make day classes difficult. At SWS, we give our students the flexibility they deserve to choose the program that best fits their schedules.
We offer three types of courses to give students options for when they attend classes and when they can finish their programs. Our Day Classes take a more traditional approach with a completion time of just under eight months. Night Classes may be a better choice for students who need to work during the day and can be completed in just under 12 months. Lastly, Weekend Classes can also be completed in less than 12 months.
Explore Pharm Tech Training in San Antonio With SWS
If you live in San Antonio and would like to start a new pharm tech career, it's time to discover what training with SWS could do for you. Call 210-921-0591 or contact us online to get started. See how far you could go with pharmacy technician training from SWS!